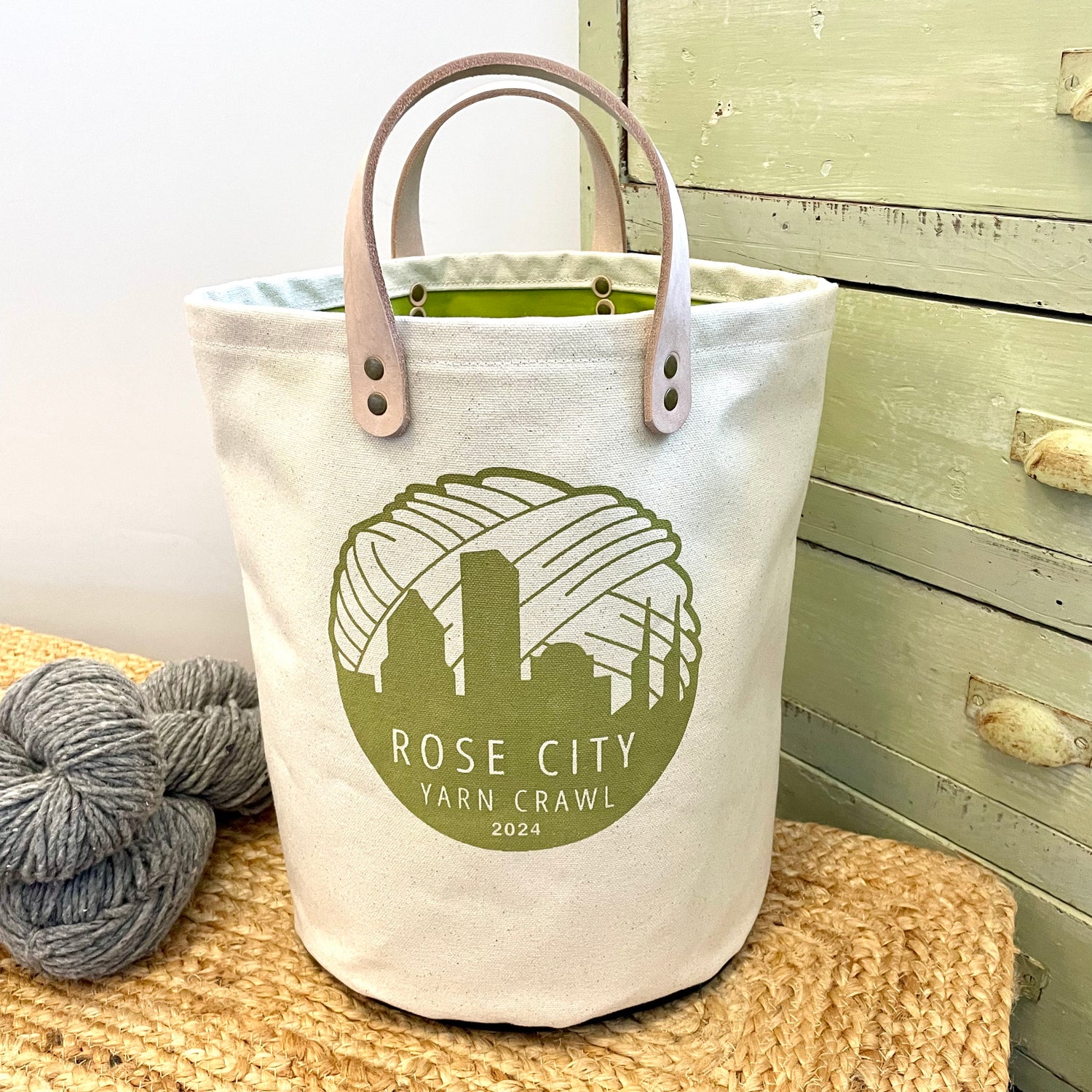 Rose City Yarn Crawl
Heidi West Designs Bucket Bag
The 2024 Rose City Yarn Crawl bucket bag preorder is now open!
Bucket bags from Heidi West Designs hold a massive amount of yarn, notions, hooks, needles, or whatever else you'd like. These adorable yet functional bags are only available through preorder, and preorders will end on 1/9/24, so don't delay!
shop 2024 Rose City Yarn Crawl Bucket Bag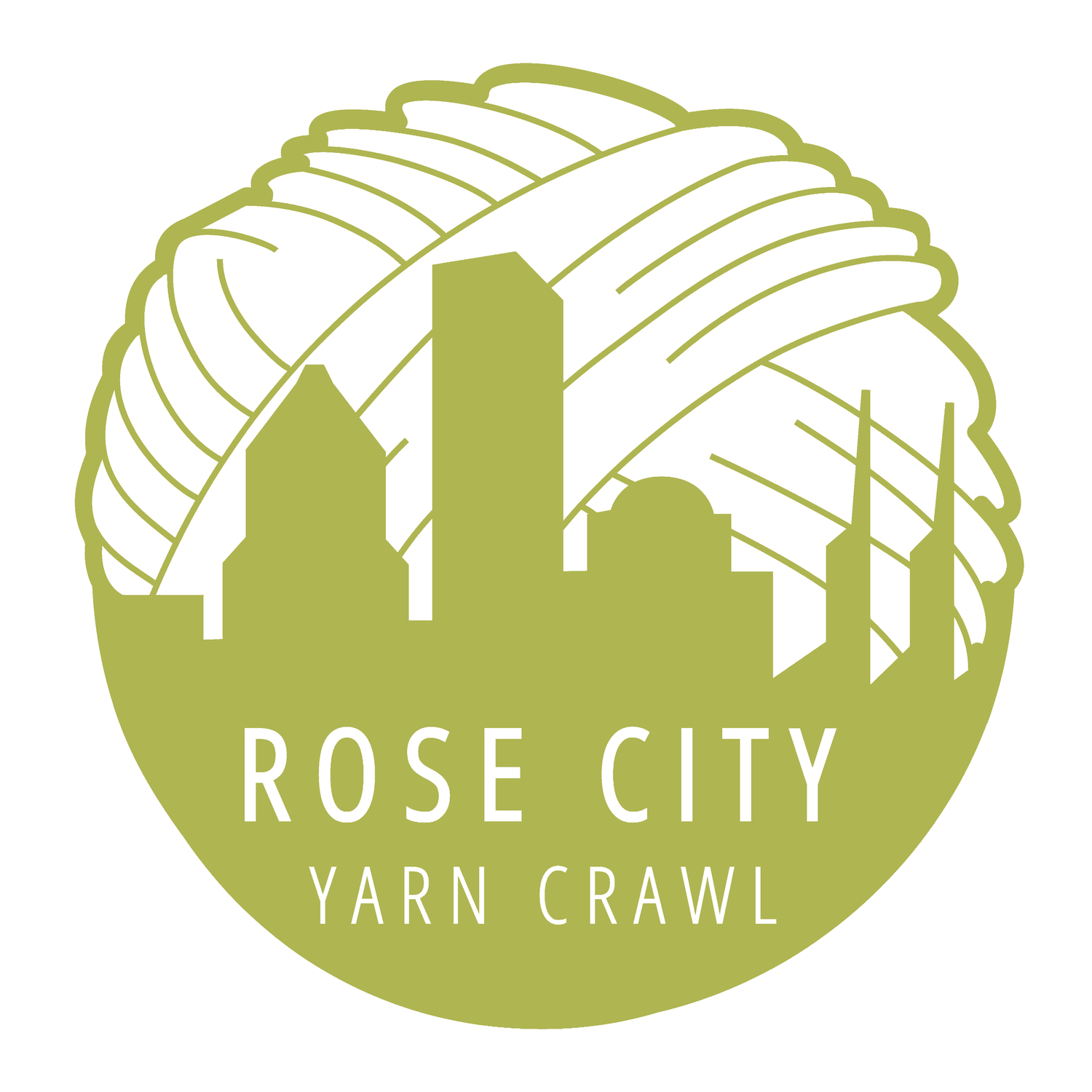 Rose City Yarn Crawl
Mystery Knit & Crochet Alongs
This year, we're starting our Yarn Crawl festivities even earlier than normal! You can now register for the Mystery Knit Along and the Mystery Crochet Along on Ravelry! 
If you aren't familiar with the Mystery Alongs, here's the general idea: you'll sign up and purchase the pattern now, and then the individual sections of the pattern, or "clues," will be released one at a time. By the end of the pattern, you'll have a great new project ready to wear to the Rose City Yarn Crawl, and you'll see how everyone's unique mysteries turned out!
shop Mystery Along kits
New Models
As always, we have great models in the shop to show off our yarns in fun project ideas.
Check out our newest suggestions of what to make!